Japanese Sumi-e painting
The Fine Japanese Ink Paintings on these pages are the original work of Yoshiko Moon... and are hand painted onto delicate and fragile, hand made washi paper, hand made cold press papers and other high quality mediums.
You will find Yoshiko's work to be quiet, gentle, wonderfully delicate and... un-assuming. Her brush strokes the paper with both vision and authority... bringing new life to this ancient art form of Sumi-e. A part of Yoshiko's heart now lives on in this delicate paper.
Sumi-e by Yoshiko Moon
---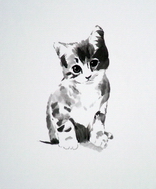 Innocent
---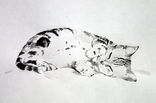 Sleeping Cat
---
Feline
---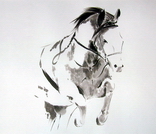 Moonface
---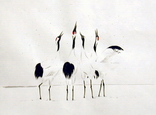 Crane
---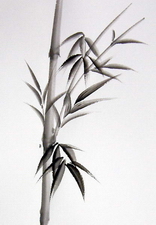 Bamboo
---
Bamboo
---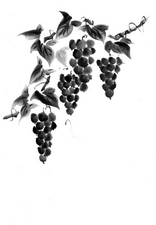 Harvest
---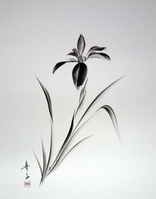 Iris
---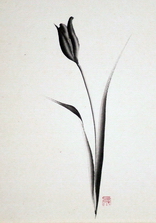 Tulip
---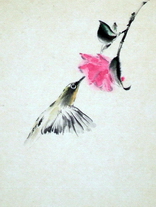 Mejiro
---